Idris Elba set to receive Outstanding Contribution to Motion Picture award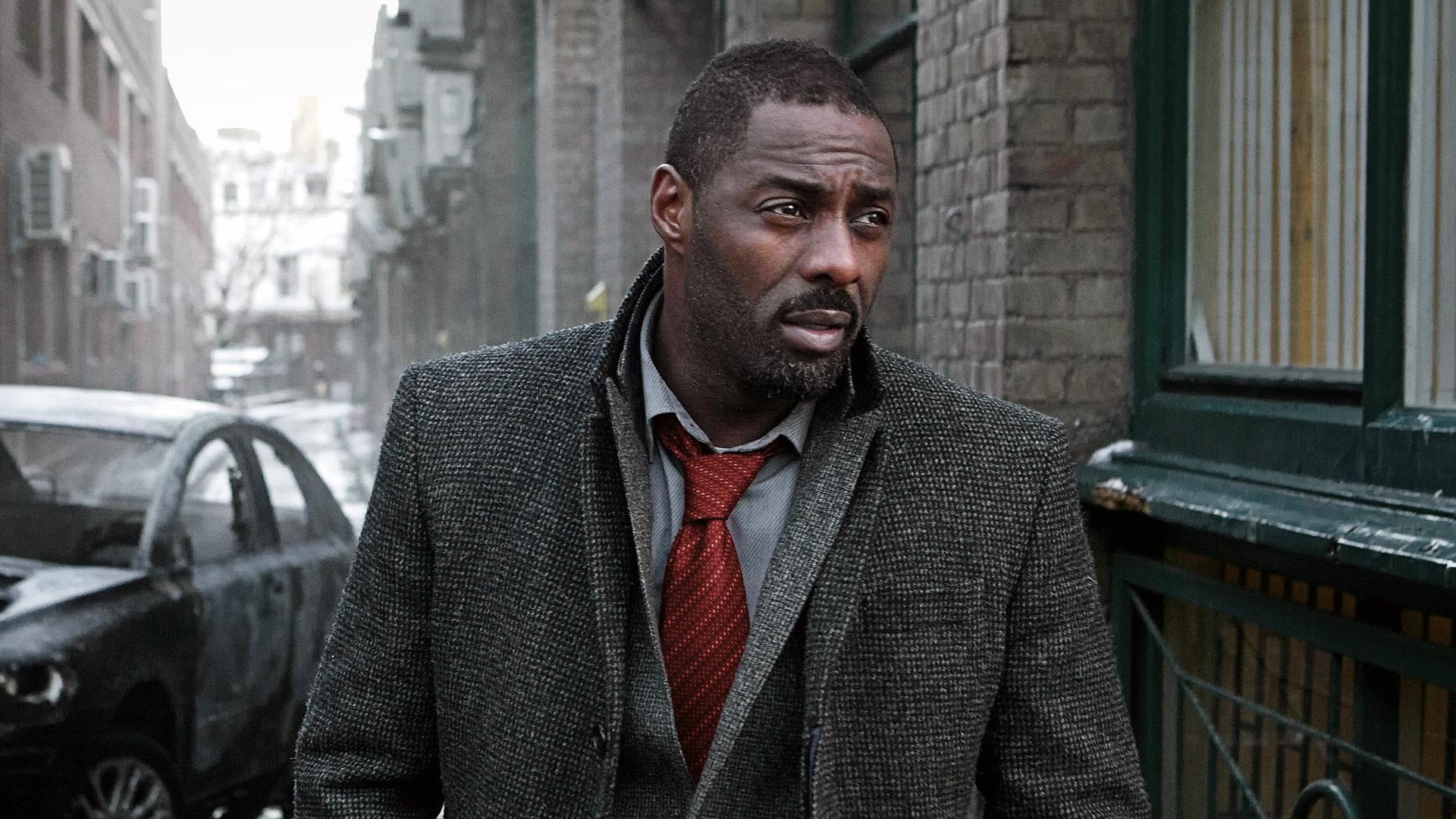 The National Film Academy will be celebrating the inspirational achievements of British award winning actor, producer, Idris Elba who has been voted by members of the academy to join the prestigious list of award achievement recipients at the National Film Awards 2015  taking place on the 31st of March 2015. Elba is set to recieve the Outstanding Contribution to motion picture award.
He is best known for his portrayal of  Russell "Stringer" Bell in the HBO series The Wire,, Detective John Luther in the BBC One series Luther, and Nelson Mandela in the biographical film Mandela: Long Walk to Freedom. Elba has been nominated for three Golden Globe Awards for Best Actor in a Miniseries or Television Film, winning one, as well as earning four Primetime Emmy Award nominations.
Elba has appeared in films such as American Gangster (2007), Takers (2010), Thor (2011), Prometheus (2012), Pacific Rim (2013), and Thor: The Dark World (2013).
Born in Hackney, London from very humble beginnings , he left school in 1988 and won a place in the National Youth Music Theatre, thanks to a £1,500 Prince's Trust grant. He worked in various jobs, such as tyre-fitting and cold-call advertising sales, to earn an income between roles in Crimewatch murder reconstructions. He was working in nightclubs under the DJ nickname Big Driis at the age of 19, but began auditioning for television parts in his early twenties.In 1995, Elba landed his first role on a series called Bramwell, a medical drama set in 1890s England. His first credited role arrived in 1995, with a supporting role as a gigolo on the "Sex" episode of Absolutely Fabulous. Many supporting roles on British television followed, including series such as The Bill and The Ruth Rendell Mysteries. He joined the cast of the soap opera Family Affairs, and went on to appear in the television serial Ultraviolet and later in Dangerfield. He decided to move to New York City soon after. He returned to England occasionally for a television role, such as a part in one of the Inspector Lynley Mysteries. In 2001, Elba played Achilles in a stage production of Troilus and Cressida in New York City.
After a supporting turn on a 2001 episode of Law & Order, Elba landed a starring role on a 2002 HBO drama, The Wire. From 2002 to 2004, Elba portrayed Russell "Stringer" Bell in the HBO drama series, perhaps his best-known role in the US. In 2005, he portrayed Captain Augustin Muganza in Sometimes in April, an HBO film about the Rwandan Genocide. Elba appeared on the 2007 BET special Black Men:
In 2007, Elba signed on as the lead of the 2007 film Tyler Perry's Daddy's Little Girls, playing Monty, a blue-collar mechanic who falls in love with an attorney helping him gain custody of his kids, and finds the relationship and his custody hopes threatened by the return of his ex-wife. He appeared in 28 Weeks Later (2007) and This Christmas (2007), which brought in nearly $50 million at the box office in 2007. In 2008, he starred in the horror film Prom Night and RocknRolla.  In 2009, he starred in horror film The Unborn and Obsessed.The latter was a box office success, taking $29 million in its opening weekend.
Elba appeared as Charlie Gotso in The No. 1 Ladies' Detective Agency, filmed in Botswana.[The series premièred on 23 March 2008, Easter Sunday, on BBC One, receiving a high 6.3 million viewers and 27% of the audience share.
In January 2009, it was reported by Variety that Elba would portray Charles Miner, a new rival to Dunder Mifflin regional manager Michael Scott (Steve Carell) for NBC's The Office. In September 2009, Elba signed a deal to star as the lead role in the 6-part BBC television show Luther, which aired in May 2010 and In October 2009, NBC announced Elba as executive producer of an as yet untitled legal drama. He appeared on Showtime's The Big C in 2010. At the 69th Golden Globe Awards telecast on 15 January 2012, Elba won the Award for Best Actor in a Series, Mini-Series, or Motion Picture Made for Television for his role on the BBC crime thriller series Luther.
Elba's next film was Legacy (2010),  in which he portrayed a  soldier who returned to Brooklyn after a failed mission in Eastern Europe, where he undertook a journey looking for retribution. He starred in Dark Castle's adaptation of DC/Vertigo's The Losers, under the direction of Sylvain White, in the role of Roque, the second-in-command of a black-ops team out for revenge against a government that did them wrong.  Filming took place in Puerto Rico and the movie was released in April 2010.  Elba appeared in the 2010 thriller Takers. He played Heimdall in Kenneth Branagh's 2011 film Thor (based on the Marvel Comics superhero of the same name).
In August 2010, Elba signed up to portray the title character in a reboot of James Patterson's Alex Cross film franchise. However in February 2011 he was replaced by Tyler Perry. Elba appeared in the 2012 sequel, Ghost Rider: Spirit of Vengeance, playing an alcoholic warrior monk tasked with finding Ghost Rider. In February 2012, Elba confirmed that he would portray Nelson Mandela in the film Mandela: Long Walk to Freedom, which is based on the eponymous autobiography.As part of his preparation for the role, Elba spent a night alone, locked in a cell, on Robben Island.
In June 2012, Elba portrayed Captain Janek in Prometheus. He joined the 2013 film Pacific Rim in the role of Stacker Pentecost.In January 2014, he confirmed that he would be starring in a film adaptation of Luther.
With several more film and television roles, Elba continues to set inspirational trends flying the flag for British Actors worldwide. The NFA Academy is proud to celebrate Idris Elba's inspirational achievements on the 31st of March 2015 at the National Film Awards 2015 in London.
For more information, e-mail: academy@nationalfilmawards.co.uk 
Tags :
28 Weeks Later (2007)
American Gangster (2007)
and Thor: The Dark World (2013).
Captain Augustin Muganza i
Idris Elba
Monty
Pacific Rim (2013)
Prometheus (2012)
RocknRolla.
Russell "Stringer" Bell
Takers (2010)
Thor (2011)
Tyler Perry's Daddy's Little Girls