Nominate Now for the National Film & TV Awards South Africa!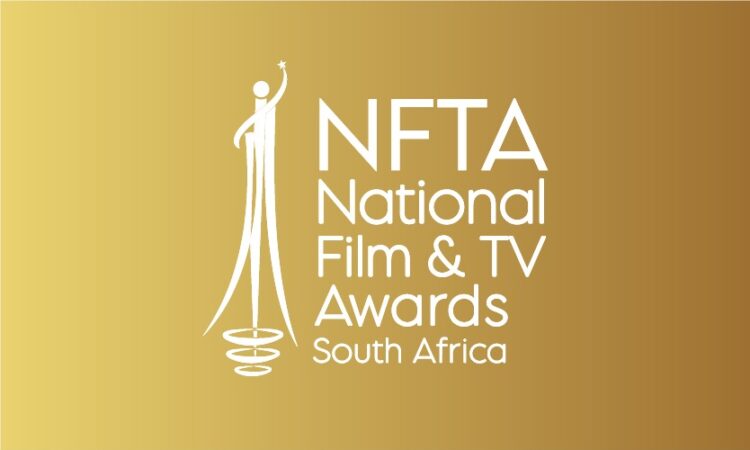 The realm of film and television is ever-evolving, serving as the bedrock for countless stories that inspire, entertain, and challenge us. South Africa, with its rich tapestry of cultures and histories, has often been at the forefront, delivering groundbreaking content that resonates both locally and globally. Celebrating these cinematic achievements is crucial, and this is where the National Film & TV Awards South Africa steps in.
Why Nominate?
Recognition of Excellence: The awards offer a platform for filmmakers, actors, writers, and everyone involved in the process to be recognized for their outstanding work.
Empowerment: Recognizing talent often leads to more opportunities in the industry. A nomination or win can act as a launchpad for further success in a highly competitive environment.
Community Building: By nominating, you're playing a part in building a strong community where everyone feels seen and appreciated. It's about uplifting each other and acknowledging the hard work and passion that goes into each production.
Diverse Voices: The National Film & TV Awards are committed to highlighting diverse voices in the industry, ensuring a broad spectrum of stories get the spotlight they deserve.
How to Nominate?
Nominating is simple! If you know of a film, TV show, actor, director, or any other category that deserves recognition, all you have to do is send your nominations to nfta@nationalfilmawards.co.uk. It's that straightforward!
Here are the official categories to nominate for ;
Best Actress 2023
Best Actor 2023
Best Newcomer 2023
Best Actress in a TV Series 2023
Best Actor in a TV Series 2023
Best Supporting Actor 2023
Best Supporting Actress 2023
Best TV Drama Series 2023
Best Male TV Personality 2023
Best Female TV Personality 2023
Best Supporting Actress in a TV Series 2023
Best Supporting Actor in a TV Series 2023
Best TV Presenter 2023
Best Comedian 2023
Best Competition Show 2023
Best Action in a Film/Series 2023
Best Entertainment Show 2023
Best International African Film 2023
Best Documentary 2023
Outstanding Performance 2023
Best Feature Film 2023
Best Director 2023
Best Producer 2023
Celebrity Personality of the Year 2023
Best Production Company 2023
Best Television / Streaming Network 2023
Best Non-Scripted TV Series 2023
Best Scripted TV Series 2023
Criteria for Nominations: National Film & TV Awards South Africa
The National Film & TV Awards South Africa seeks to highlight and honor the very best in the industry. If you're considering nominating a piece of work, an individual, or a team, it's vital to understand the criteria to ensure the nomination's validity. Here's a quick guide to help you navigate the nomination process:
Eligibility Period:
Time Frame: Only works that have been released or aired between the years 2022 and 2023 are eligible for nomination.
Submission Deadline: It's essential to note that all nominations should be submitted no later than the 30th of July 2023. Any entries after this date will not be considered.
Announcement of Nominations: The official list of nominees will be announced on the 4th of August 2023. Mark your calendars to see if your favorites made the cut!
General Criteria:
Originality: The work should be original, showcasing innovation, creativity, and a unique perspective.
Quality: The technical and artistic quality of the submission should stand out. This includes aspects such as writing, direction, acting, cinematography, sound design, and more.
Impact: Consider the impact the work has had on audiences – whether it evoked strong emotions, prompted discussions, or has any social or cultural significance.
Relevance: The content should resonate with contemporary issues, themes, or ideas, making it relevant to today's audiences.
Diversity and Representation: Works that celebrate and represent diverse voices, stories, and perspectives are encouraged.
Accessibility: The content should have been reasonably accessible to South African audiences during the eligibility period, either via theaters, streaming platforms, TV networks, or other official channels.
Submission Guidelines:
Complete Information: Ensure you provide comprehensive details about the work or individual you're nominating, including release dates, production details, cast and crew information, and any other pertinent details.
Reason for Nomination: While not always mandatory, including a brief reason or justification for the nomination can enhance the submission's credibility and showcase its significance.
Adherence to Categories: Ensure that the work or individual is being nominated in the relevant category. Mis-categorization can lead to disqualification.
Official Channels: All nominations should be sent directly to nfta@nationalfilmawards.co.uk. Nominations sent through any other channels or mediums will not be accepted.