So Let's Party Announced as Official Event Decor Sponsor for the National Film Awards UK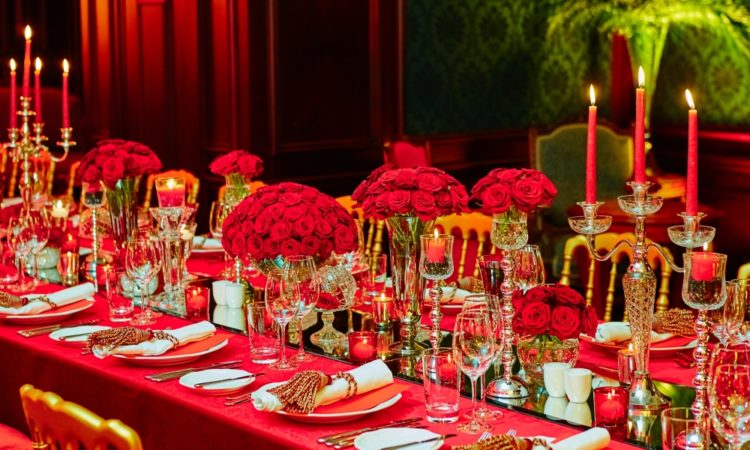 The National Film Academy are happy to announce So Let's Party as the official Event Decor sponsor for the National Film Awards 2019. The National Film Awards are taking place in London, on the 27th of March to celebrate all achievements of the past year within the film industry.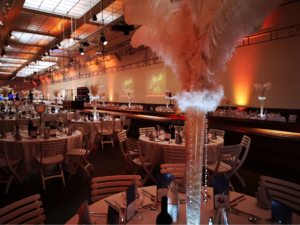 "Your event is our passion; from enthralling entrances; to focal points; detailed table settings to basic hire essentials. Whether you are looking for bespoke piece's or something traditional or quirky; we offer a wide variety of styles available from the simple to the sublime; with themes that range from classic to bespoke and everywhere in between. We offer one of the largest ranges of handmade items that are made in house. Our exclusive collections have been put together so that we can offer something a little different. We try to go the extra mile in creating an event setting; or specific pieces; that can be sure to inspire your guests. By exercising our creativity, our skilled and experienced venue decorating team can help you to style a room based on a specific theme or concept; regardless of your budget."
So Let's Party once set up a fabulous "Great Gatsby" themed event in what was otherwise a non-descript corporate hotel space. They used a montage of drape backgrounds, lighting, chair covers and large table centrepieces, to turn what was a plain room, into a delightfully atmospheric 1920's speakeasy. They set up another event in a similar style in the wonderful "Cité de la Mer" in Normandy; France. The setting itself is in the original train station to the port of Cherbourg. The space has original Art Deco features and is one of the most iconic Art Deco venues in Europe. The team got to work in what was originally the luggage area; in order to transform it into a chic and wonderfully atmospheric setting in which to hold one of France's most celebrated companies; gala award evening. The evening was set around a scene that was bursting with detail; so that the guest's were fully immersed in the 1920's "Gatbsy" style. So Let's Party helped to create an enthralling space in which the hosts where thrilled commenting on "how it had never looked so good" although it is regularly used as an event space. "To us however the most important part was that the guests where delighted and that a spectacular evening was had by all !!"
They specialise in dressing and styling by pushing the boundaries of conventional design to unleash the extraordinary. So Let's Party cater for a whole gambit of events; which include award ceremonies; private parties; themed styling- through to photographic shoots. No matter the event, when booking So Lets Party you can be assured of their highest attention to detail.
"We offer excellent value for money and you wont even have to lift a finger. In employing our services, you've got everything covered, leaving you free to welcome your guests and enjoy a care free day or night! Our comprehensive service includes liaising with the venue; delivery and collection; as well as providing a fitting service (which is free if you spend over £500.00)"

"Your event and the perception that it creates is even more special to us than it is to you" so why not contact So Let's Party for further information! Be sure to check our their website, and social media handles below!
email : office@soletsparty.co.uk or leave a call back request on tel: 020 8798 0436
Tags :
5thAnnualNationalFilmAwards
Decor
Events
nationalfilmawards
NFA2019
SoLetsParty
sponsor
Theme