Catherine Zeta Jones up for the Global Contribution to Motion Picture Award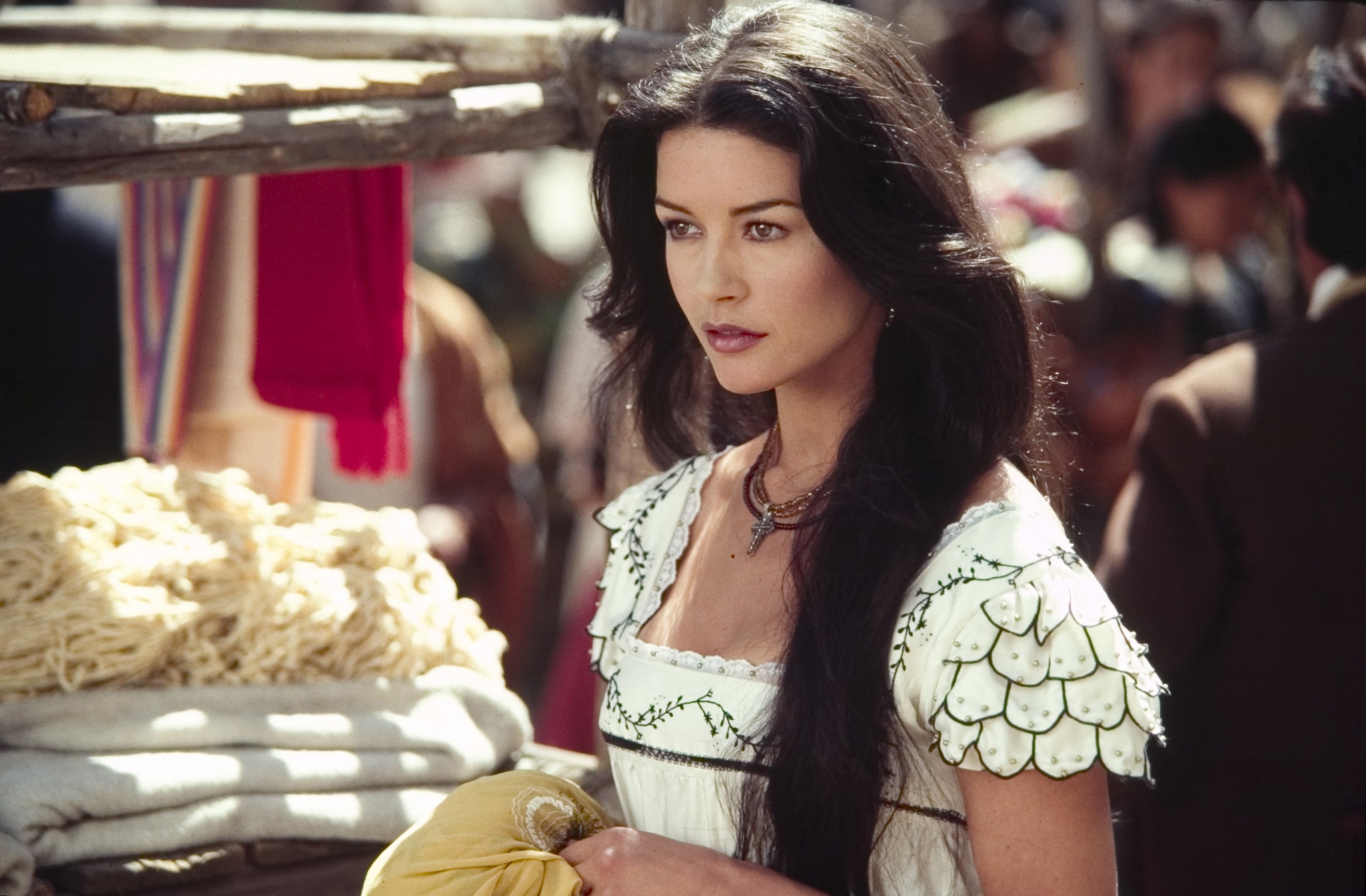 From humble beginnings to worldwide success; Catherine Zeta Jones has  certainly made a significant impact in the global motion picture industry.
Catherine Zeta-Jones, was born and raised in Swansea,  she aspired to a theatrical career from an early age. In her early teens, she played roles in the West End productions of the musicals Annie and Bugsy Malone. She studied musical theatre at the Arts Educational Schools, London, and made her adult stage breakthrough with a leading role in a 1987 production of 42nd Street. Her screen debut came in the French-Italian film 1001 Nights (1990), and she found success as a regular in the ITV television series The Darling Buds of May (1991–93). Zeta-Jones established herself in Hollywood with roles in the action film The Mask of Zorro (1998) and the heist film Entrapment (1999). Critics praised her portrayal of a vengeful pregnant woman in Traffic (2000) and a murderous singer in the musical film Chicago (2002).
Zeta-Jones' films that have earned the most at the box office, as of 2016, include:
The Mask of Zorro (1998)
Entrapment (1999)
The Haunting (1999)
Traffic (2000)
America's Sweethearts (2001)
Chicago (2002)
Intolerable Cruelty (2003)
Ocean's Twelve (2004)
The Terminal (2004)
The Legend of Zorro (2005)
No Reservations (2007)
The Rebound (2009)
Red 2 (2013)
In 2016 she played the role of Rose Winters in Dad's Army (nominated for Best Comedy) at the National Film Awards UK 2017. Catherine Zeta Jones has also received a nomination for Global Contribution to Motion picture. Previous winners include; Idris Elba (2015) and Sammuel L Jackson (2016).
Vote for Catherine Zeta Jones and all other nominees in her category by clicking on VOTING
Tags :
Catherine Zeta Jones
Global Contribution to motion picture
Idris Elba
National Film Awards UK
Sammuel L Jackson
The Mask of Zorro