Comedian Steve Furst confirmed to present at the National Film Awards 2018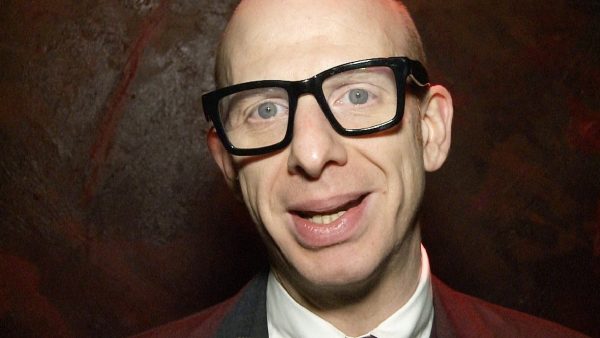 Steven Jonathan Furst is a British comedian, actor and writer.He starred in the Orange mobile phone cinema adverts in the UK (with Brennan Brown), playing the role of Eliot, a spoof studio executive and has appeared regularly in the BBC comedy television programme Little Britain.
Furst appeared on The Johnny Vaughan Tonight show on BBC Choice and BBC One, The Late Edition with Marcus Brigstocke and as the host on the British Hit Singles & Albums No.1 Music Quiz DVD. He has also appeared in a CBBC sitcom called The Legend of Dick and Dom in which he starred alongside Dominic Wood, Richard McCourt and Chloe Bale. He is in 'Combat Kids', another CBBC show.
Furst starred in the Catterick series with Vic Reeves and Bob Mortimer as an assistant Police Officer called Sergeant Mingemungington. He has appeared in nearly 30 commercials in the cinema for Orange as the sidekick of the main male character played by Brennan Brown. He has also appeared in numerous other programmes; Bodies, Born and Bred, all three series of Little Britain, The Bill, Dick and Dom's Funny Business, and Father Brown.
He continues to appear as a regular contributor to The Wright Stuff on Five.  Furst will be presenting the Best TV Drama series at the 4th annual National Film Awards 2018 on the 28th of March
Tags :
4th annual NFA
National Film Awards 2018
National Film Awards UK
steve furst