Introducing Myth Drinks at the NFA's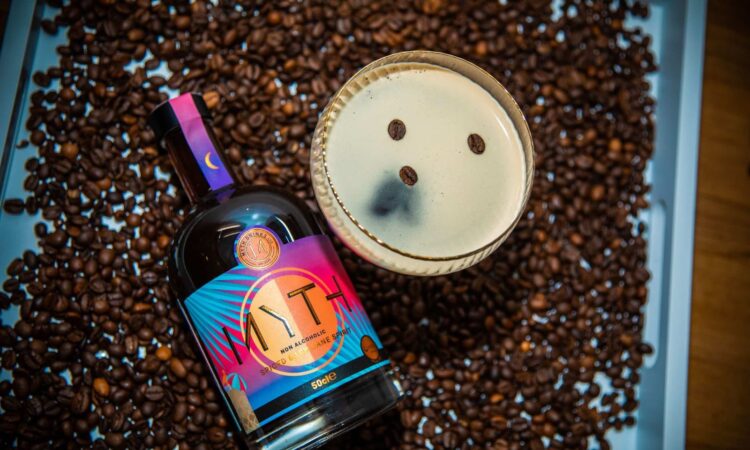 Myth Drinks, are the innovative creators of delightful non-alcoholic beverages, who will be sampling via goody bags at this year's prestigious National Film Awards. With their unique and exciting range of drinks, Myth Drinks aims to bring a refreshing and grown-up alternative to traditional non-alcoholic options.
A Quest for Exciting and Grown-Up Drinks:
The founders of Myth Drinks embarked on a quest to fill a void in the beverage industry. They noticed that after a delightful meal or a night out, the non-alcoholic drink options available were often dull and uninspiring. Dissatisfied with the usual offerings of elderflower fizz or children's sodas, they decided to take matters into their own hands.

Crafting Something Special:
After two years of dedicated development and unwavering determination, Myth Drinks succeeded in crafting something truly exceptional. Their goal was to create beverages that would bring joy to people's faces and offer an alternative that was both exciting and sophisticated. With meticulous attention to detail and a commitment to quality, they refined their recipes until they achieved the perfect blend of flavors, ensuring that each sip was an experience to be savored.
A Triumph in the Industry: In May 2022, Myth Drinks made a quiet debut, introducing their extraordinary range of non-alcoholic beverages to the market. Within a short span of time, their creations gained recognition, and by July of the same year, they were celebrating their first industry awards. This recognition only fueled their passion to continue innovating and pushing the boundaries of non-alcoholic beverages.
The Partnership with the National Film Awards: As the non-alcoholic beverage sponsor for the National Film Awards, Myth Drinks will bring their expertise and enthusiasm to the event. Attendees can anticipate a diverse range of thoughtfully crafted and tantalizing drinks that cater to a wide array of preferences. Whether one desires a zesty and refreshing mocktail or a rich and complex concoction, Myth Drinks has something to satisfy every palate.
Looking Towards the Future: For Myth Drinks, this partnership with the National Film Awards represents an exciting milestone on their journey. The opportunity to collaborate with one of the most prestigious events in the film industry will undoubtedly open doors to new possibilities and adventures. With their unwavering commitment to creating exceptional non-alcoholic beverages, Myth Drinks eagerly awaits what lies ahead, ready to bring smiles to the faces of people across the world.
Conclusion: The National Film Awards is proud to welcome Myth Drinks as the non-alcoholic beverage sponsor for this year's event. Their dedication to crafting exciting and grown-up non-alcoholic beverages is sure to elevate the experience for all attendees. With Myth Drinks' innovative offerings, the National Film Awards promises to be a celebration of excellence, both on and off the screen. We can't wait to raise a glass and toast to this exciting partnership. Find Myth Drinks at https://mythdrinks.co.uk/
Tags :
Myth Drinks