EMPEROR VODKA SIGNS BRONZE SPONSORSHIP DEAL WITH THE 9TH NATIONAL FILM AWARDS
London, 28/11/22 – The National Film Academy announces today that it has signed a bronze partnership deal with Emperor Vodka.
Emperor Vodka is one of the fastest growing vodka brands. The vodka is known to be distilled with Love, Passion & the utmost care to meet the highest level ensuring a premium experience full of wonderful soft tones & smooth as silk. The partnership with the National Film Academy will see Emperor Vodka marketed across all platforms and NFA partners leading up to the awards in July 2023. The National Film Academy was launched in 1999 as an academy that supports, mentors, and promotes filmmakers, actors, actresses, and talent that make up the motion picture industry. The National Film Academy launched the National Film Awards UK in 2015 and simultaneously launched the US version of the awards National Film & Television Awards USA in 2018. The National Film Academy also produces a series of annual festivals, premieres, workshops, conferences, and seminars in the UK, France, South Africa, Germany, and the USA.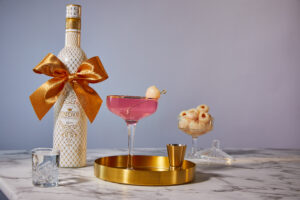 The partnership with Emperor Vodka is as unique as the vodka brand's history. Their master distiller is situated at one of Europe's Oldest Distilleries with 300 years of Heritage in the fine Art of Vodka creation, using the very best ingredients and exclusive bespoke formula.
VIP guests will get to sample the range of products for themselves at the 9th annual National Film Awards 2023 taking place in London on the 3rd of July 2023.
Emperor Vodka's full range can be found on Amazon
You can also order Emperor Vodka on a wholesale basis.
Available Sizes: 50cl/500ml : 70cl/700ml : 75cl/750ml : 1L/1000ml
For more information on Emperor Vodka. Visit www.emperorvodka.com 
Tags :
Emperor Vodka
National Film Awards 2023
NFA 2023