NOMINATIONS ANNOUNCED FOR THE NATIONAL FILM AWARDS UK 2015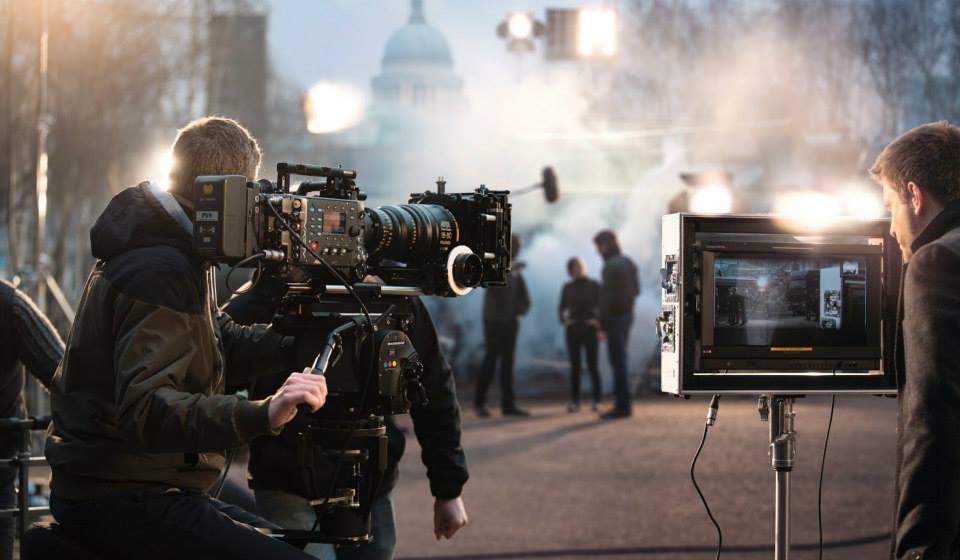 London, 12th of January 2015 – The National Film Academy has today announced the nominations for the prestigious National Film Awards 2015. The NFA is the only motion picture awards ceremony worldwide to be held in the UK, North America, South America, Australia and Asia with all categories nominated and voted for by movie fans in each territory.

This year's 1st annual National Film Awards 2015 for the UK takes place in London, on the 31st of March 2015
Historical, Period Drama Belle leads with a record x6 nominations for Best Drama, Best Screenplay, Best Director nomination for Amma Asante whilst Tom Felton picks up Best Actor and central character Gugu Mbatha-Raw picks up nominations for Best Newcomer and Best Breakthrough Performance for her central role as Dido Elizabeth Belle in the film
A prestigious list of seasoned and new breakthrough talent including; Ben Affleck for "Gone Girl" , André Benjamin for "Jimi: All Is By My Side" , David Oyelowo for "Selma" , James Buckley for "The Inbetweeners 2" , Benedict Cumberbatch for "The Imitation Game" , Tom Felton for "Belle" , Simon Bird for "The Inbetweeners 2" , Jack O' Connell for "71" , Brenda Gleeson for "Calvary" , Asa Butterfield for "X +Y" , Andrew Scott for "Pride" all battle it out for the Best Actor category whilst the Best Actress category finds Shailene Woodley for "The Fault in Our Stars" ,
Gugu Mbatha-Raw for "Beyond the Lights" , Quvenzhané Wallis for "Annie" , Sameena Jabeen Ahmed for "Catch Me Daddy" , Cheng Pei Pei for "Lifting" , Alicia Vikander for "Testament of Youth" , Keira Knightley for "Imitation Game" , Imelda Stauton for "Pride" , Dorothy Atkinson for "Mr Turner" and Thandi Newton for "Half of a Yellow Sun" go head to head.

Andy Bradshaw, Vice President of the National Film Academy, commented "2014 has been and exciting and successful year for the motion picture industry and this is partly thanks to the wider selection of new cinemas and greater new on demand platforms to access more content. The quality of films in 2014 have also be outstanding . The National Film Awards provides movie fans the unique opportunity to take part in the process of nominating and also voting for who they believe stood out for them during the past 7-9 months in motion picture".
Nominations for the National Film Awards were submitted by the public between the 1st of December till the 19th of December and the public decides winners of each category by voting on the official Academy website at ( www.nationalfilmawards.co.uk)
Over 756,000 movie fans took to the National Film Awards website to cast their submissions in the 15 categories. Voting officially commences today (12/01/15 until the 12th of March 2015) with winners of each category announced at the star-studded National Film Awards 2015 awards ceremony taking place on the 31st of March 2015 and televised for broadcast on Sky 192 on the 12th of April.

British film, stage and television actress, Dame Judi Dench is set to receive the Lifetime Achievement Award.

Below is a full list of National Film Awards 2015 nominations:
Best International Film
Boyhood
Selma
The Imitation Game
The Theory of Everything
Wild
Annie
Guardian of the Galaxy
Gone Girl
The Fault in Our Stars
Calvary
Best Comedy
The Inbetweeners 2
Almost married
A Long Way Down
Cuban Fury
Frank
Mrs Brown's Boys D'Movie
What we did on our holiday
Best Action
Slow West
The Railway Man
The Knife That Killed Me
Trash
Plastic
Top Dog
The Guvnors
Best Drama
Belle
Calvary
Half of a Yellow Sun
Jimmy's Hall
Pride
The Fault in Our Stars
Redirected
The Fold
Starred Up
Mr Turner
Best Independent Feature
One Rogue Reporter
Montana
The Newspaper
Abducted
The Guvnors
Pride
Half of A Yellow Sun
Best Documentary
American Interior
Next Goal Wins
NOW: In The Wings On A World Stage
20,000 Days on Earth
Night Will Fall
The Possibilities are Endless
Dispatches: Children on the Frontline
The Stuart Hall Project
Don't Call Me Crazy
Algorithms

Best Thriller
A Most Wanted Man
Black Sea
Honour
Only Lovers Left Alive
Locke
The Double
The Riot Club
The Two faces of January
Best Actor
Ben Affleck for "Gone Girl"
André Benjamin for "Jimi: All Is By My Side"
David Oyelowo for "Selma"
James Buckley for "The Inbetweeners 2"
Benedict Cumberbatch for "The Imitation Game"
Tom Felton for "Belle"
Simon Bird for "The Inbetweeners 2"
Jack O' Connell for "71"
Brenda Gleeson for "Calvary"
Asa Butterfield for "X +Y"
Andrew Scott for "Pride"
Best Actress
Shailene Woodley for "The Fault in Our Stars"
Gugu Mbatha-Raw for "Beyond the Lights"
Quvenzhané Wallis for "Annie"
Sameena Jabeen Ahmed for "Catch Me Daddy"
Cheng Pei Pei for "Lifting"
Alicia Vikander for "Testament of Youth"
Keira Knightley for "Imitation Game"
Imelda Stauton for "Pride"
Dorothy Atkinson for "Mr Turner"
Thandi Newton for "Half of a Yellow Sun"
Best Director
Amma Asante for "Belle"
Mike Leigh for "Mr. Turner"
Yann Demange for "71"
Matthew Warchus for "Pride"
John Michael McDonagh for "Calvary"
Lenny Abrahamson for "Frank"
Philippe Falardeau for "The Good Lie"

Best Screenplay
Belle
The Fault in Our Stars
Electricity
The Theory of Everything
Hello Carter
The Good Lie
Half of a Yellow sun

Best Breakthrough Performance
Gugu Mbatha-Raw for "Belle"
Andrew Scott for "Pride"
Michael Fassbender for "Frank"
Rafe Spall for "X+Y"
Keira Knightley for "Imitation Game"
Reese Witherspoon for "The Good Lie"
Jamie Foxx for "Annie"
Chiwetel Ejiofor for "Half of a Yellow Sun"
Shailene Woodley for "The Fault in our stars"

Best Newcomer
Gugu Mbatha-Raw for "Belle"
Cara Delevigne for "The Face of an Angel"
Liam Walpole for "The Goob"
Kuoth Wiel for "The Good Lie"
Jordan Kensington for "The Newspaper"
Sameena Jabeen Ahmed for "Catch Me Daddy"
Quvenzhané Wallis for "Annie"
Harley Sylvester for "The Guvnors"
Arnold Oceng for "The Good Lie"

Best Foreign Language Film
"Ida" (Poland)
"Force Majeure" (Sweden)
"The Liberator" (Venezuela)
"Accused" (Netherlands)
"Wild Tales" (Argentina)
"Human Capital" (Italy)
Best Short Film
Slap
Echo
Dinner and a Movie
The Karman Line
Emotional Fusebox
Dust
That's Not Supposed to Happen
Yoke Farm
My Friend Ivor
For PR/Media Accreditation:
Contact: Lisa Fuller
E-mail: lisa.fuller@nationalfilmawards.co.uk
For VIP/Celebrity/Talent Submissions:
E-mail: academy@nationalfilmawards.co.uk

Follow NFA on Twitter for updates:
@thefilmawards
Notes to Editors:
The National Film Awards is an annual awards ceremony celebrating the achievements of established and independent film makers , actors , actresses, casting directors , production companies and crew who make up the motion picture industry in the United Kingdom, USA, South America, Africa and Australia. All nominations and voting  for the NFA are submitted by movie fans in the specific event territory. NFA is produced annually by the National Film Academy . For more information. Please visit: www.nationalfilmawards.co.uk
Tags :
1st annual National Film Awards UK
Alicia Vikander for "Testament of Youth"
Amma Asante
André Benjamin for "Jimi: All Is By My Side"
Andrew Scott for "Pride"
Asa Butterfield for "X +Y"
Ben Affleck for "Gone Girl"
Benedict Cumberbatch for "The Imitation Game"
Brenda Gleeson for "Calvary"
Cara Delevigne for "The Face of an Angel"
Cheng Pei Pei for "Lifting"
David Oyelowo for "Selma"
Dorothy Atkinson for "Mr Turner" and Thandi Newton for "Half of a Yellow Sun"
Gugu Mbatha-Raw for "Belle"
Gugu Mbatha-Raw for "Beyond the Lights"
Imelda Stauton for "Pride"
Jack O' Connell for "71"
James Buckley for "The Inbetweeners 2"
Keira Knightley for "Imitation Game"
Liam Walpole for "The Goob"
National Film Awards
National Film Awards 2015
National Film Awards UK
NFA
Quvenzhané Wallis for "Annie"
Sameena Jabeen Ahmed for "Catch Me Daddy"
Simon Bird for "The Inbetweeners 2"
Tom Felton for "Belle"