MAGI ROSE JOINS THE LIST OF BRONZE CATEGORY SPONSORS FOR 2022 NATIONAL FILM AWARDS
'Summer clothes to make you feel amazing'
The National Film Awards today announced a sponsorship deal with Magi Rose for the 8th annual prestigious awards, which take place on the 4th July 2022 at Porchester Hall in London.
Magi Rose is founder and designer at Magi Rose London, a no-fuss, fashion collection for fun-loving individuals who enjoy a touch of simple elegance and timeless style. Clothes have always been a source of passion and inspiration for her.
Magi Rose first had the idea for a collection at the tender age of 17. At that time, she was working as an attendant in a boutique in the resort town of Ocho Rios, Jamaica. This was where she developed her fashion sense for vibrant colours, playfulness and zest for life.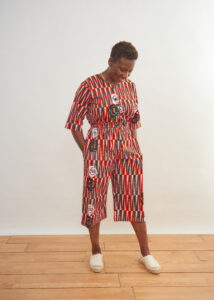 After a long career in healthcare Magi Rose felt fortunate to have the opportunity to reignite and share her passion with the world. If you resonate with clothes that are extremely comfortable to wear, are exquisitely made to last, using the finest fabrics, then Magi Rose is designed especially for you.
The Magi Rose collection will appeal to devoted customers who sympathise with the slow fashion movement, which focuses on timeless features that never go out of style, valuing quality and the environment through a dependable clothing range. Wardrobe favourites to return to time after time. All Magi Rose garments are designed with essential versatility in mind. They can be worn for day or evening engagements, whilst out and about, or for simply relaxing at home. Integral features of the entire collection are effortless elegance, comfort, and ease of wear.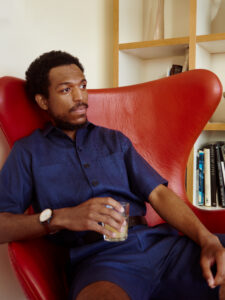 The National Film Academy was launched in 1999 as an academy that supports, mentors, and promotes filmmakers, actors, actresses, and talent that make up the motion picture industry. The National Film Academy launched the National Film Awards UK in 2015 and simultaneously launched the US version of the awards National Film & Television Awards USA in 2018. The National Film Academy also produces a series of annual festivals, premieres, workshops, conferences and seminars in the UK, France, South Africa, Germany, and USA.
Magi Rose commented, "We are super excited to partner with the National Film Awards this year. Fashion and the film industry go hand in hand, so we are thrilled to introduce film fans to the Magi Rose brand"
Brina Curum, Associate Brands Manager for the National Film Awards commented, "The National Film Awards is committed to providing a platform for exciting brands to be discovered by the audience. Magi Rose London certainly fits the description of a brand that is both exciting, fun and one that connects directly to our core demographic."
For more information on Magi Rose London, go to: www.magirose.co.uk and check their Social Media Handles:
Instagram: http://@magiroselondon
Facebook: http://@magiroselondon
Tags :
Magi Rose London
National Film Awards 2022